Microwave Smart Detector
BSS20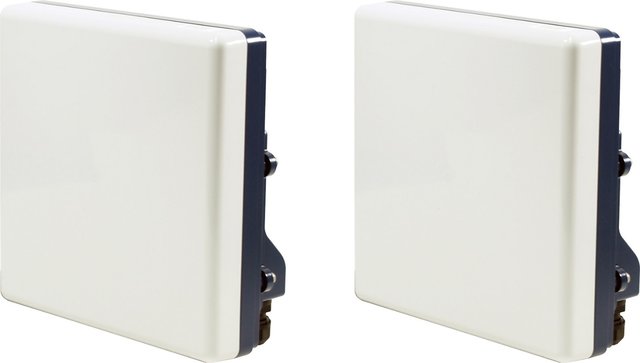 Microwave Smart Detector
Counterterror and Security for critical infrastructure such power plant and airport. High reliability for detecting terrorists by 3D microwave.
BSS20, Microwave Smart Detector is an intrusion detection sensor using 24GHz microwave. The sensor will detect intruder by intercepting activated detection area consisted by multiple opposite line Tx/Rx. ※Compliant with ARIB STD-T73
Feature
| | |
| --- | --- |
| Strong to out-door environments | Keeping reliability against environmental changes such as rain,wind, snow, and fog. |
| Easy adjustment of equipment | Unneccessary adjustment of beam-axis. |
| Consideration is unnecessary for the place of installation | Such as along the wall, and over the fence. |
| Building detection wall by 3D microwave | Building detection wall by 4 stacked sensors maximum. |
Specification
Model
BSS20
Detection method
Opposite line microwave beam intercept detection method
Oscillation output power
10mW max.
Oscillation frequency
24.05~24.25GHz
Muximum number of multiple links
1:4 ※number of links and cannels are set at shipment
Nomber of frequency channel
Standard band:48CH(per1unit8CH×6total units)
Extended band:144CH(per1unit8CH×18total units)
Detection area
Detection width: φ0.2~1.0m
(changes according to installation environment)
Separation of units installed :5~100m
Muximum number of multiple links
1:4 ※number of links and cannels are set at shipment
Material
Radome:AES (weather-proof resin)
Backside cover:Alminium
Outer drawing
190(W)×196(H)×92(D)mm
Power supply
DC type:DC11~30V(polar)  
PoE type: IEEE802.3af compliant
Weight
below2.0kg
Operating ambient temperature
-20~60℃(No freezing and condensation)
Consumption power
Typ.7.5W(Max.15W)
Level of water protection
IP67 (dust-proof immertion)
・adapted outline of cable:Φ8.5~14(1 hole)
・adapted outline of connector: below Φ14
(Conforming to RJ-45 plug)
Storage ambient temperature
-30~75℃(No freezing and condensation)
I/F
Alarm output×2、Under monitoring output×1
Tamper output×1
Inspeciton input×1
Ethernet(100Base-Tx/10Base-T)
Outline drawing (Unit: mm)

Option
※Specifications are subject to change without notice.
※As for the products shown in this catalog, we assume no responsibility in the event of any theft, accident causing injury or death, disaster, and environmental disruption as well as any accident damage by misuse of the equipment insufficient maintenance checks, acts of God (including lighting-induced surge), or the like.
Catalog
---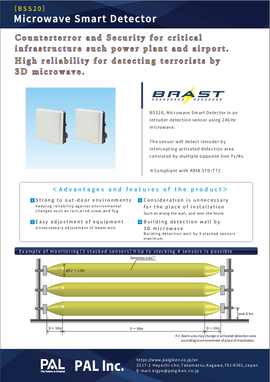 ---
---